Vines. Mountains. A Villa.
It sounds like the perfect holiday in totally private surroundings. Relax in your own four holiday walls with a touch of luxury.
Just above the romantic wine-producing village of St. Pauls/San Paolo near Bolzano is located the new Villa Aich, which was rebuilt in 2016, in a modern architectural design.
Here in this attractive, detached holiday house surrounded by a friendly neighbourhood and Mediterranean landscape you'll thoroughly enjoy your holiday with family or friends.
Dream Villa with Dream Pool
Be aware on our new elegant Outdoor- Pool
from April 2019 on...
Just dive in and relax.
After a nice hike in the Dolomites or through the
romantic "Überetscher" vine and apple landscape our
wonderful outdoor poster beds, on our large lawn
invite you to relax deeply.
Enjoy the Mediterranean flair of South Tyrol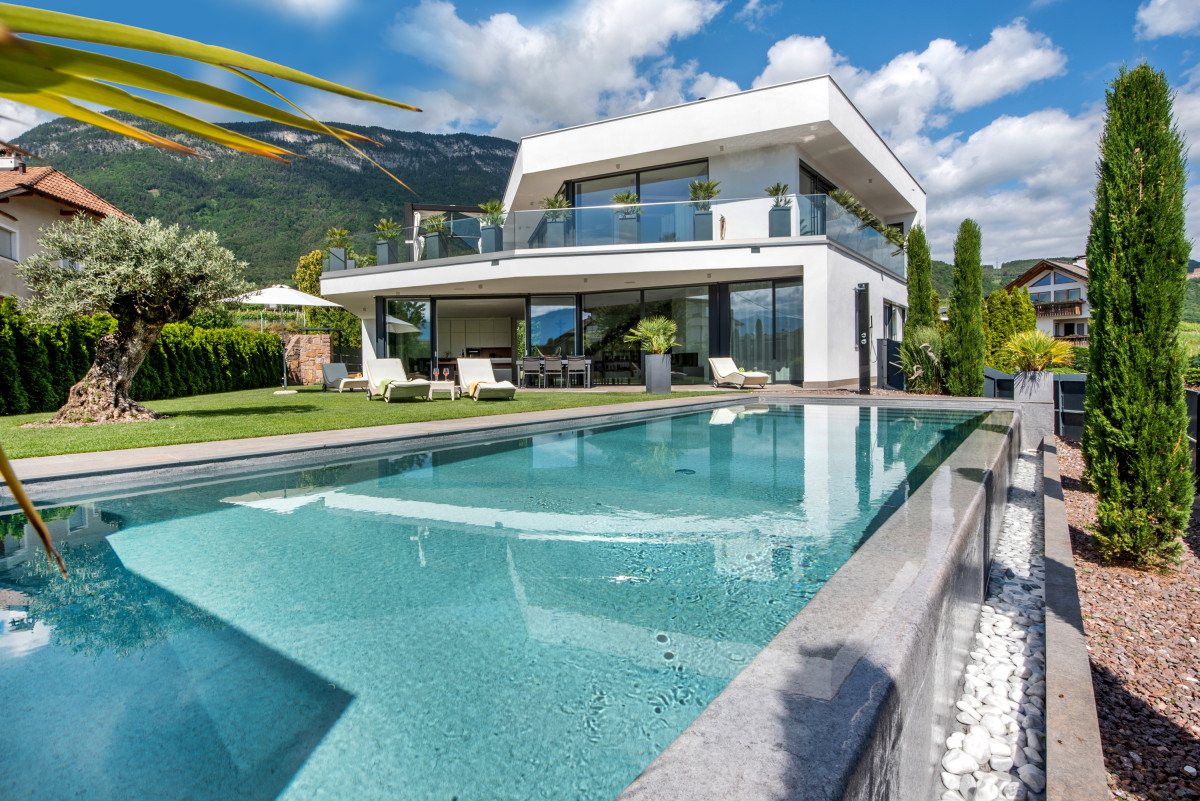 MODERN, COSY ATMOSPHERE
A modern interior coupled with South Tyrolean cosiness. A good blend...
Golfer, mountain biker, hiker?
There are countless leisure opportunities in store for you here.